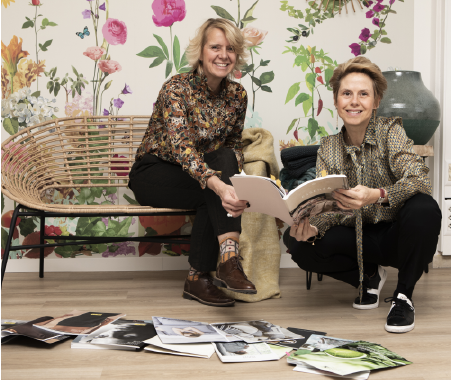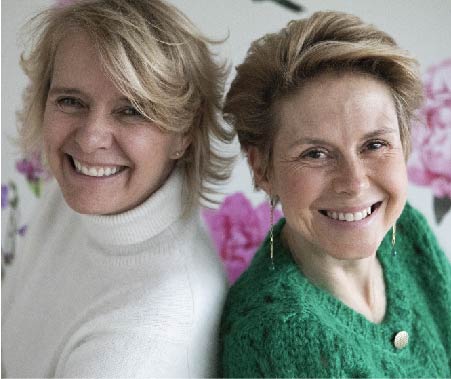 This is a story that plays out in the world of household linen, that of a family business that has seen several generations of customers come and go. For the past few years, this story has also been that of two women: Coralie and Caroline. These two sisters-in-law have taken over at the helm to steer the company through the 21st century.

It took 120 years for this Belgian company to see such a scenario come to pass: a female duo, surrounded by an almost exclusively female team (and a general manager, Thibaut Roelandts). And putting their hallmark on this family business is the challenge that Coralie and Caroline Waucquez have set themselves. Clothes designer then fashion journalist and philosophy teacher for teenagers, Coralie was 9 years old when her father, Luc Waucquez, took over the reins of the Maison Hayoit.

As a child, then as a teenager, she saw the family firm grow and prosper and, in 2008, also threw herself into the business. Coralie Waucquez started by updating the assortment and developing the range of products for children. At the same time, the eponymous brand "H by Maison Hayoit" was launched. This high-quality range of on-trend bedroom and bathroom linen reflecting the changing seasons was an immediate sensation. As early as 2009, this line was attracting customers and earning their loyalty.
A few years later, Caroline came on board in turn. After working in financial communications, living in the United States and raising her three children, she was ready for a new experience. Their shared passion for decoration and fashion inspired them to modernise the company's assortment. They hooked into trends and injected them into the collections they designed and the Belgian and European ranges selected to be sold in the stores. From bed linen sets to tablecloths, towels, scented candles, teas and other accessories that turn a house into a home, the two sisters-in-law transformed their points of sale into cosy cocoons.

The different generations of stores have likewise served several generations of customers. New customers, often male, have also become regulars of the Maison Hayoit. How has the company stood the test of time so well? Simply because it has never relented in the quest for quality that drove Michel Hayoit when he founded the company in 1898.